Today a review from a different author and I, Deep East Bricks, have the honor to be the first guest author here. Also new on Breaking Brick: Balody and Nano-Bricks.
Note: Contains advertisement. (Due to german regulations this notification must be shown)
May I? Hello, this is Deep East Bricks
For starters a brief personal introduction of mine. I'm a married family guy rapidly approching his fifties with two children. Since I am a child from former East Germany, Lego was only an elusive concept. Thus, the Dark Ages never happened to me. My first contact with the colorful bricks came through my much younger brother and later through my son. The Lego-Set 21028 Architecture Skyline New York was the trigger for my fascination with building bricks.
The flootgates were opened then and the flood could no longer be stopped. Thus, the wave brought me various Architecture- & Creator-Expert-sets and of course the vast world besides Lego.
My main focus today is lying on architecture including modular buildings. Asian/Chinese architecture in particular has become to a great passion for me.
Alfonso came to me, if I wouldn't mind to publish as a guest author on his blog. He had me with this and my curiosity and incentive was immediately triggered. "Personally" we do know each other mainly from the german-speaking-forum Noppensteinwelt.de.
Introduction of Balody 16164
Enough chitchat and let's start with the presentation. It was purchased via the retailer platform AliExpress for about 40 Euros (44 US-Dollars). The manufacturer is Balody from China. This manufacturer is known for its sets in the smallest building brick size (grid size 4×4×5 millimeters), the so-called Nano-Bricks or Diamond-Bricks. This size was originally first introduced by the Japanese manufacturer "Kawada". They also originally refer to this product line as nanoblocks and, thus, also gave them its name. However, other manufacturers also tend to use the designation Diamond-Bricks or Diamond-Blocks.
Before diving any further into tiny matters, let's first take a look at the object to be built.
The Original
The Xian Bell Tower (simplified Chinese: 西安钟楼; traditional Chinese: 西安鐘樓), a historical landmark. Built around 1384 during the early Ming Dynasty. It also contains several large bronze bells from the Tang Dynasty. This tower is a symbol of the City of Xian and one of the largest of its kind.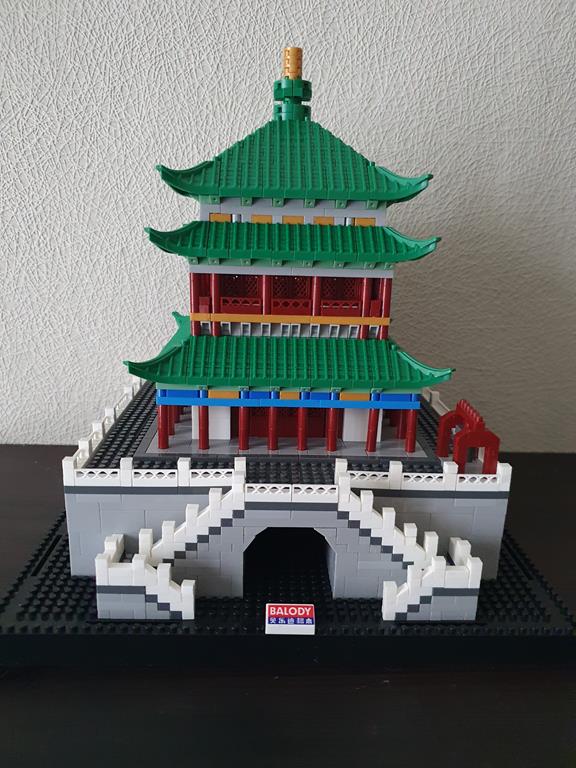 Balody, you shrunk the bricks
Back to the very small studs. Compared to the so-called standard bricks, they show indeed some differences. The majority of the bricks are more similar to plates. Larger ones are also in use, and their height is exactly three plates. Furthermore, a sort of "tiles" is also included, as well as various special bricks and also some kind of a baseplate. Especially for the characteristic roof corners, Balody now offer proper molded parts.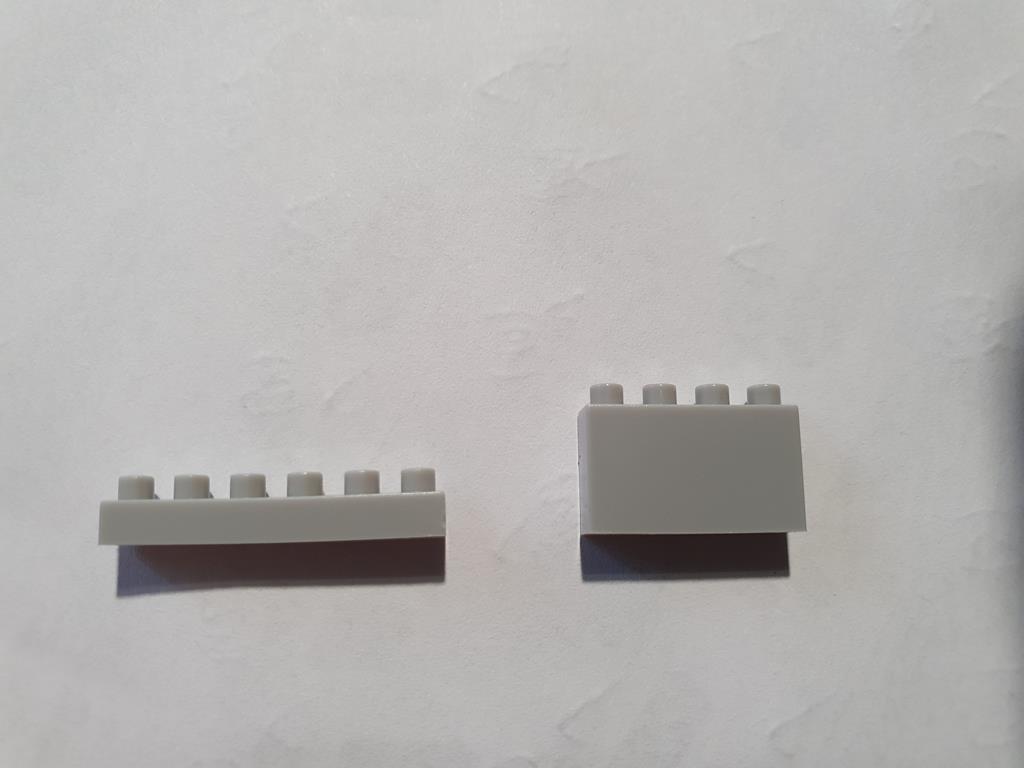 In my opinion, I would refrain from the usual categorization into Plates, Bricks, Tiles and so on. Its still difficult to view it in this way.
Another special feature is the special base-plate. It offers groove-like, elongated recesses at the edge.
A display box is with this possible. It protects the set and you get a sort of mini showcase.
Unboxing
Well, since the purchase was made directly in China, there are no "Awww & Aaaah"-Moments worth mentioning when it comes to "unboxing". It was delivered in an unimpressive brown cardboard box. It contained seven bags with bricks, the base plate and a building instruction. There aren't even any pictures, because it was boring.
Building Instruction
Since this isn't my first set from this manufacturer, I dare to say: "It's a typical Balody".
Stapled, landscape format, roughly DIN A4 size (slightly larger compared to US Letter). Containing 88 construction steps on effectively 28 pages. Either two or even four construction steps are shown per page. In this case, the instructions do also include a parts inventory.
Personally, I find this very positive, thus as I can compare parts and check for completeness.
Part inventory at Balody
Unfortunately, Balody doesn't do this consistent with a parts inventory, sometimes they offer it, sometimes they don't.
New parts are shown colored, completed building steps are completely grayed out (light gray). A part box with required bricks for each building step is generally not given, although some exceptions break this rule. Mainly special bricks are displayed in extra boxes.
Generally speaking, the building instructions are relatively simple. The paper quality is okay so far and also does the job, but the paper quality doesn't belong in the high quality area.
Since relatively few building steps are need in relation to the number of parts, the amount of bricks to be built can easily reach the triple-digits.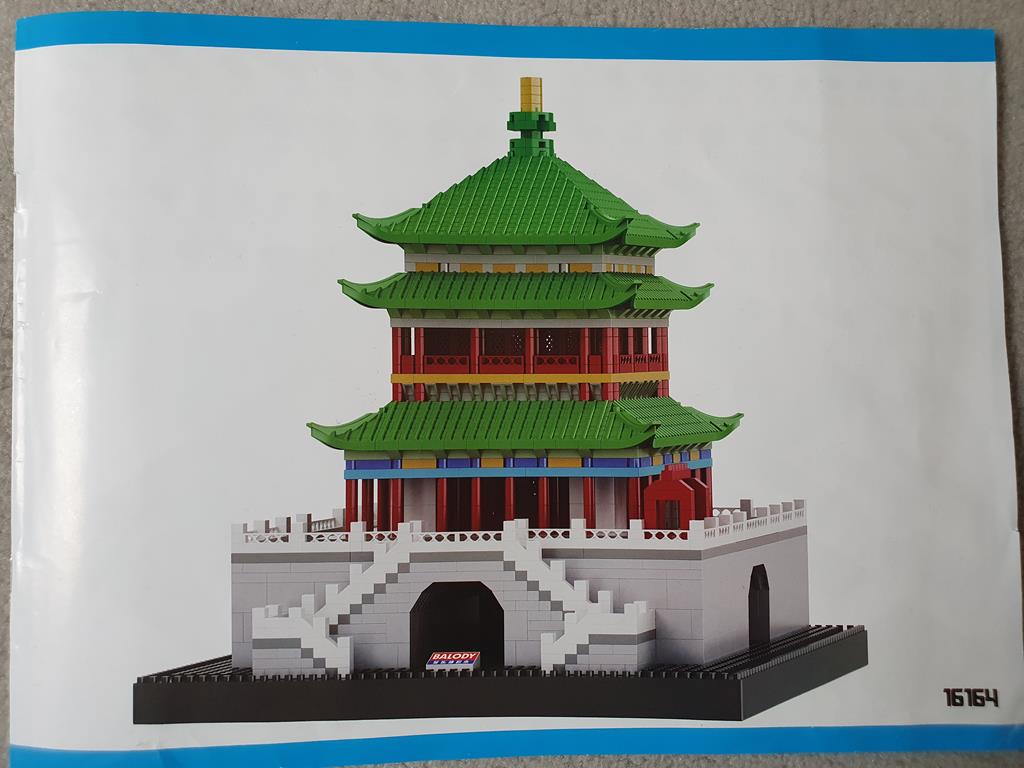 Built
Before we jump direct into the brick-assembly, a few bits of information up front: Since there are no predefined building steps, the bags aren't labeled. The bricks are packed according to their type. However, this does not mean that each type of brick is packed separately. Three to five types can be filled into each bag.
Personally, I felt into the habit of separating the bricks in sorting boxes. I use the capacity of the boxes completely and sort as purely as possible (type and color).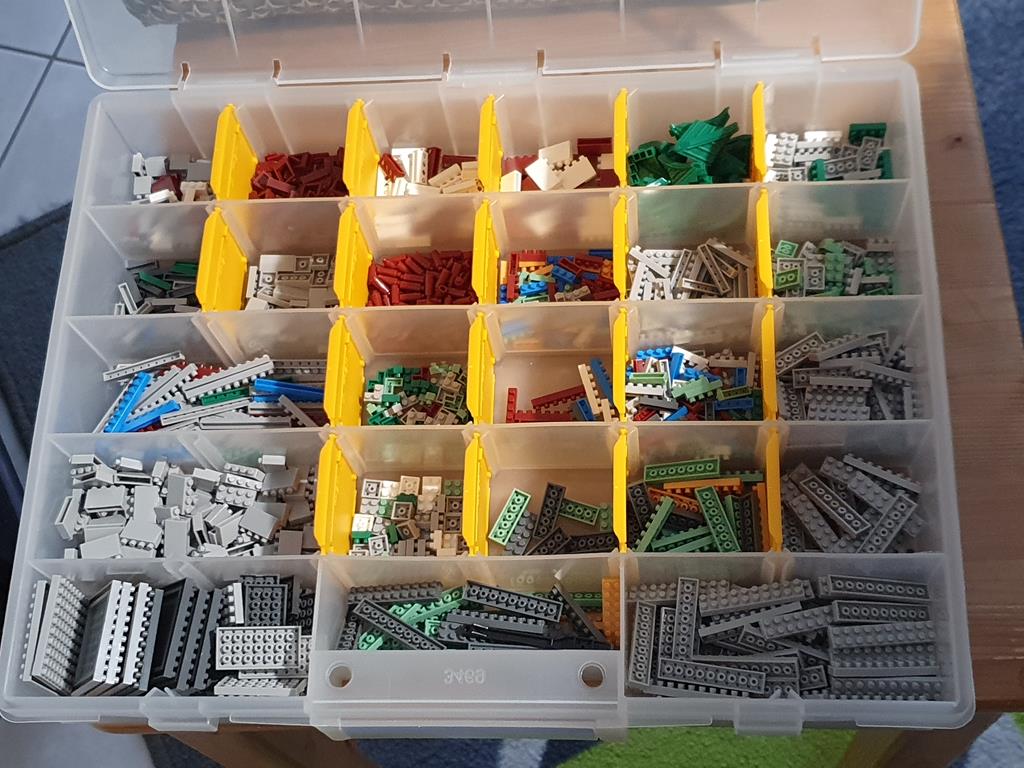 Tweezers & other Tools
Furthermore, you should be aware that the handling, as a result of the small size, is of course completely different. Tools are offered for an "easier" setup. Balody also provides suitable tweezers. I don't have them and also no other auxiliary so far. Consequently, I cannot share any experience with you.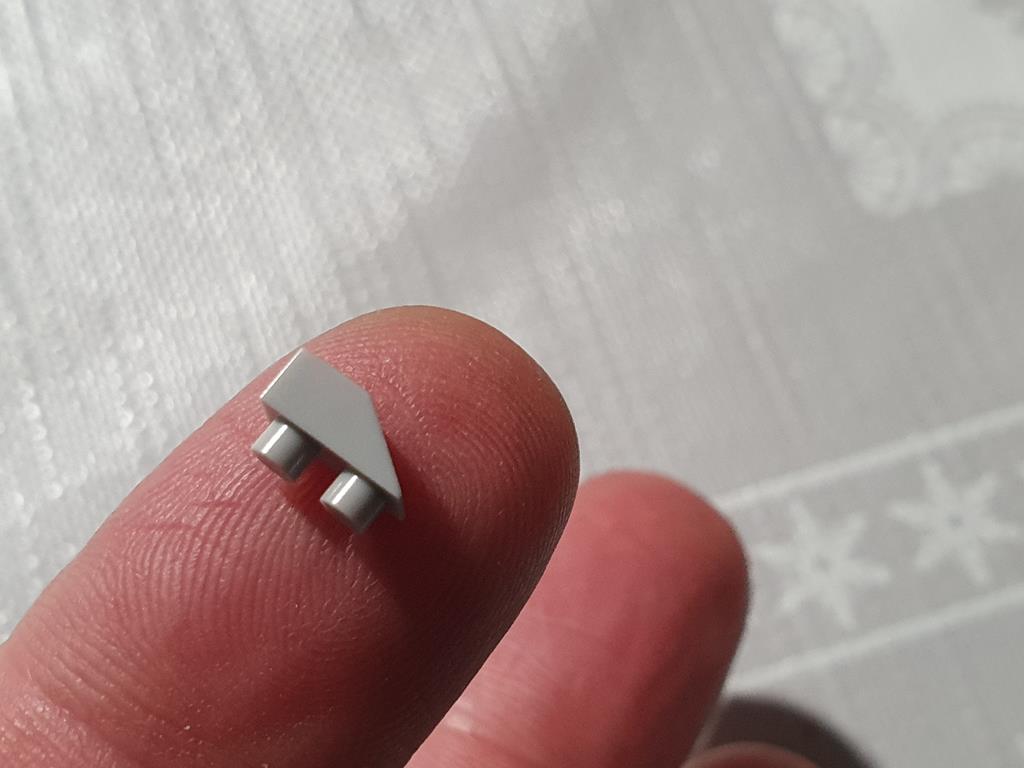 But now directly to the built of the set. You always commence with the black base-plate. The first bricks are placed on top of it, and this is where a weakness of the instructions becomes apparent.
For one thing, there is no part suggestion and the second is, everything new is already shown built. For what do I need now 1×4, 2×6, 2×8, 2×10? Everything is available and everything would be possible. Well, here you have to help yourself: activate your smartphone-camera and zoom-in like a magnifying glass and you're good to go.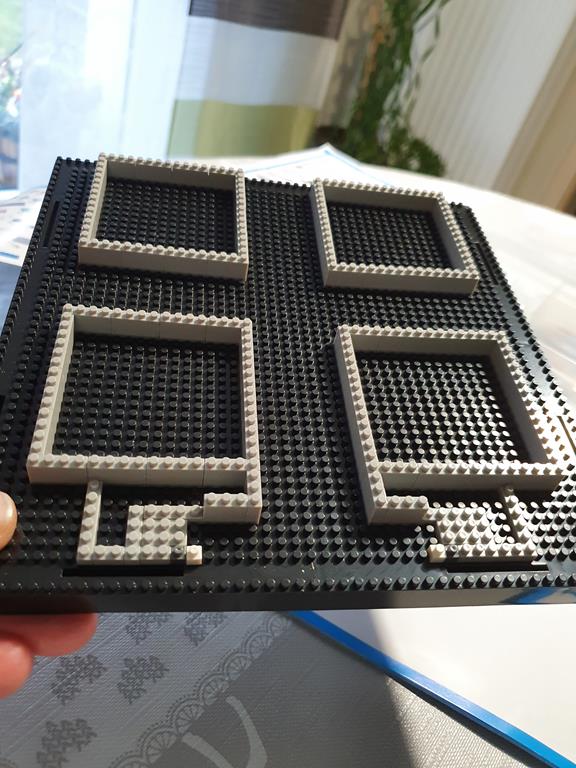 Balody: Challenge Accepted!
Another issue: where do I start on the base plate. Again, the stud counting is up to you.
Support for both problems would be very helpful, in my opinion. I have already seen building instructions where a number of studs has specified the position on the base plate. Also a better view angle helps here immensely.
As an example, here are excerpts from a tutorial by Lezi/ZheGao. Due to the precise top view and a clearer outline, the stones are definitely better to identify.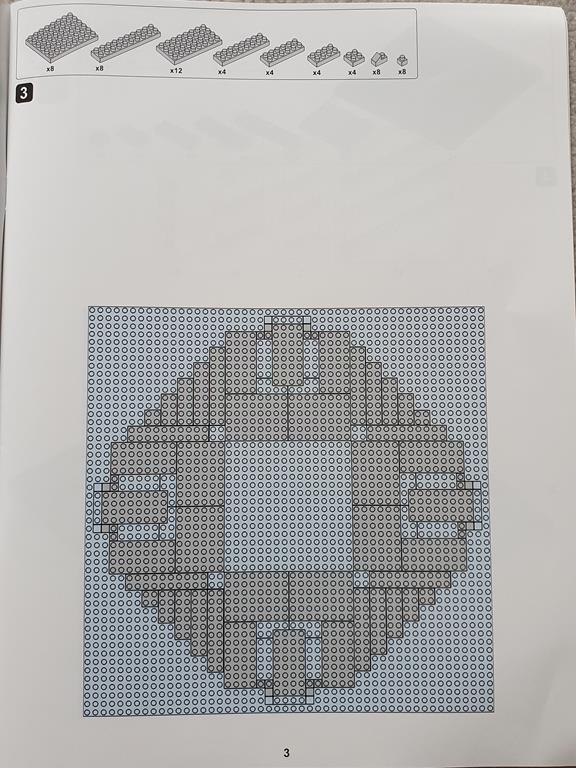 Don't Panic!
Now I don't want to fuel any unnecessary anxieties amongst you. The mere build-up includes a relatively simple brick construction. No bricks with studs on top and down at the same time are used. Therefore, there are no adventurous, curious or even tricky building techniques. Basically, it is "only" a simple stacking. Once the first rows of bricks are built, it gets easier and easier. This is also a clean architectural model, so no, possibly complicated, modular design is involved.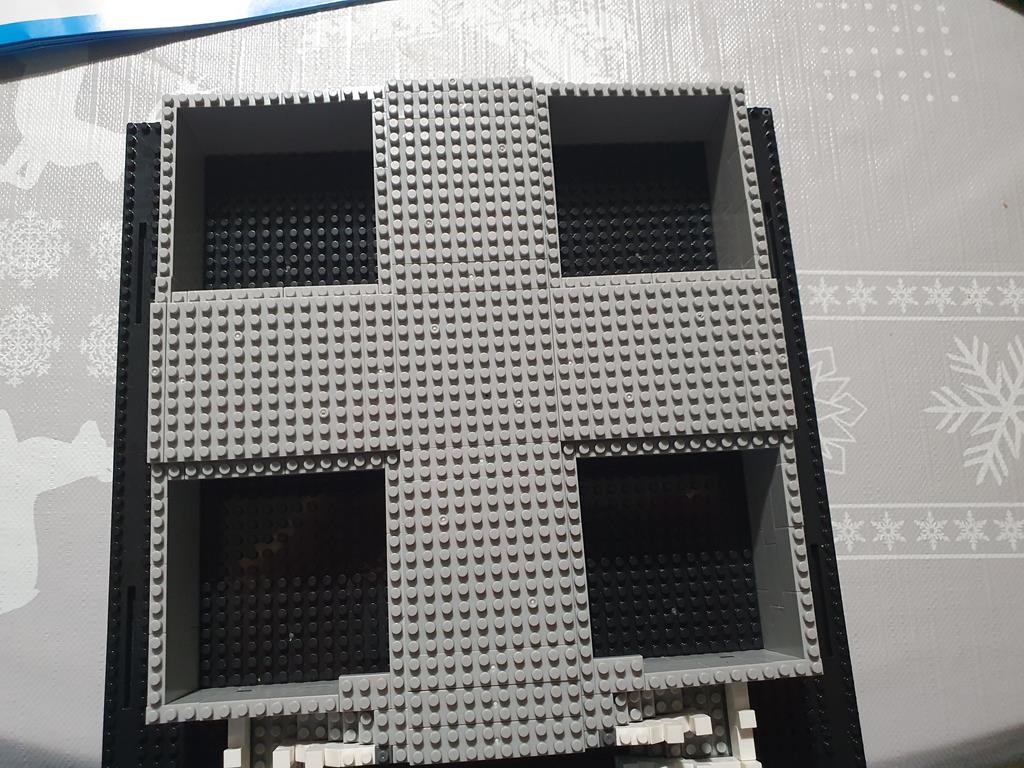 You get more and more a feeling for the illustration within in the manual. Later, it also becomes clear that construction is actually almost always done in the same way. Especially with the individual levels or floors, it is initially from the inside to the outside and later back again from the outside to the inside.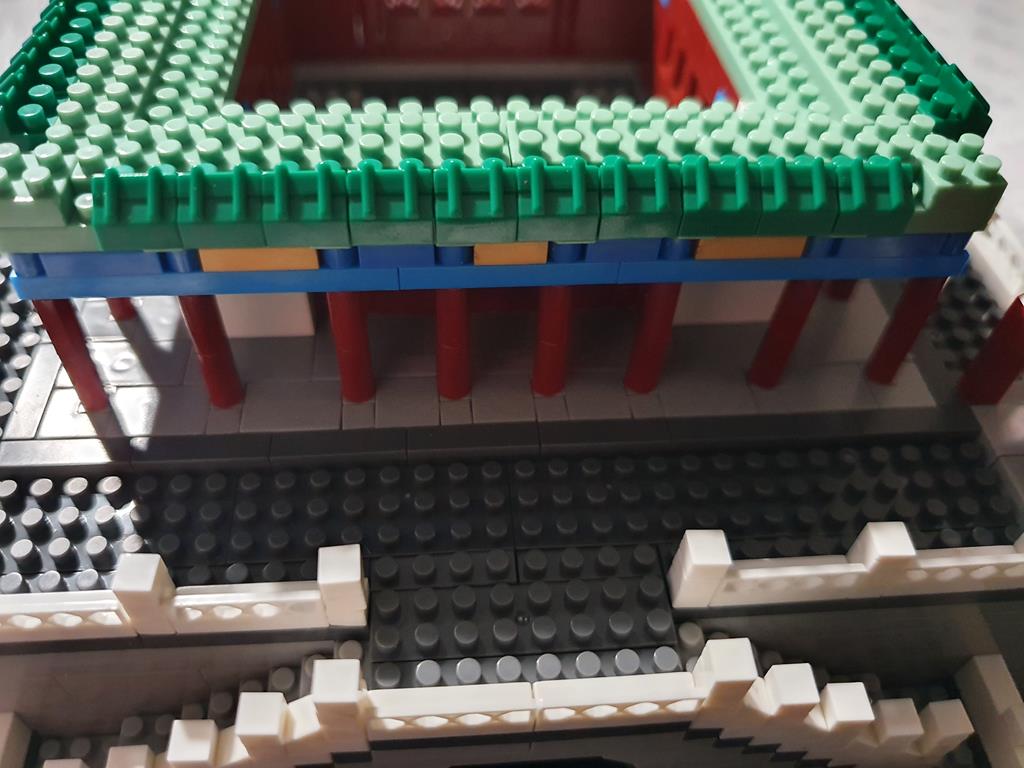 Fragile building techniques
In some places, the building techniques are fragile at first, since some bricks initially rest only on a stud. Later, however, everything is still stacked and sits very tight. Here, though, a little bit of finesse is also required. The bricks need to be countered, the lower parts exactly aligned and a bit of "force" is need to build them onto the studs.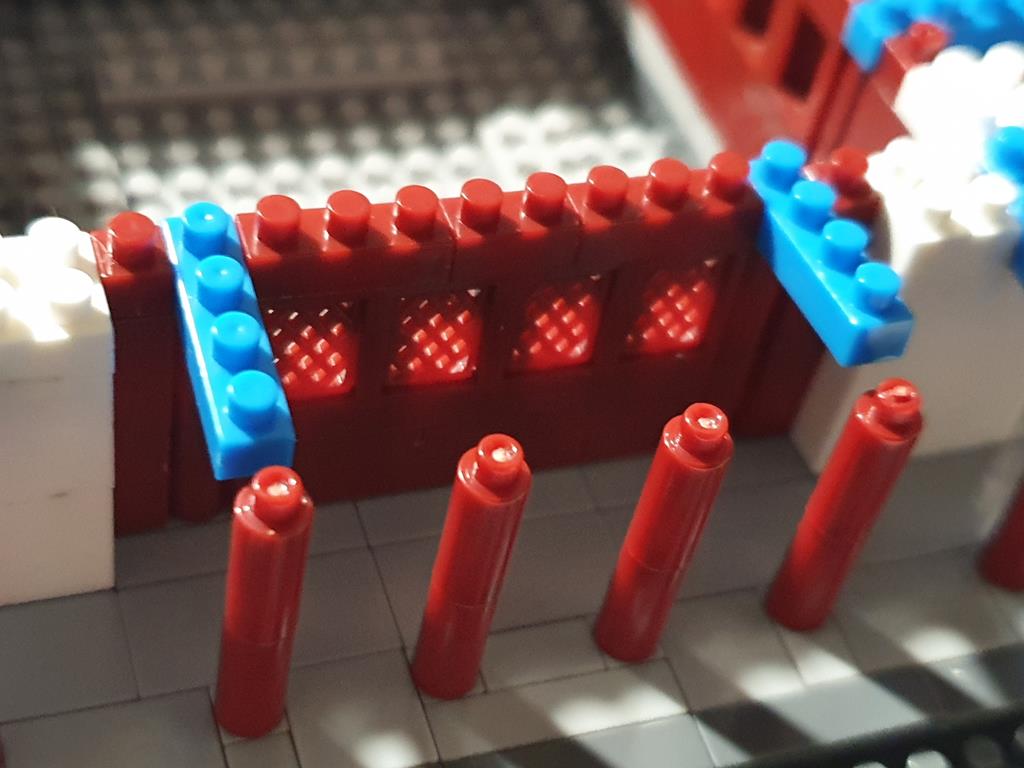 Initially, this can already lead to irritation or slight frustration.  The reason for this is the internal structure of the bricks. The 1w parts in particular have only one continuous groove inside and can therefore be moved on the studs.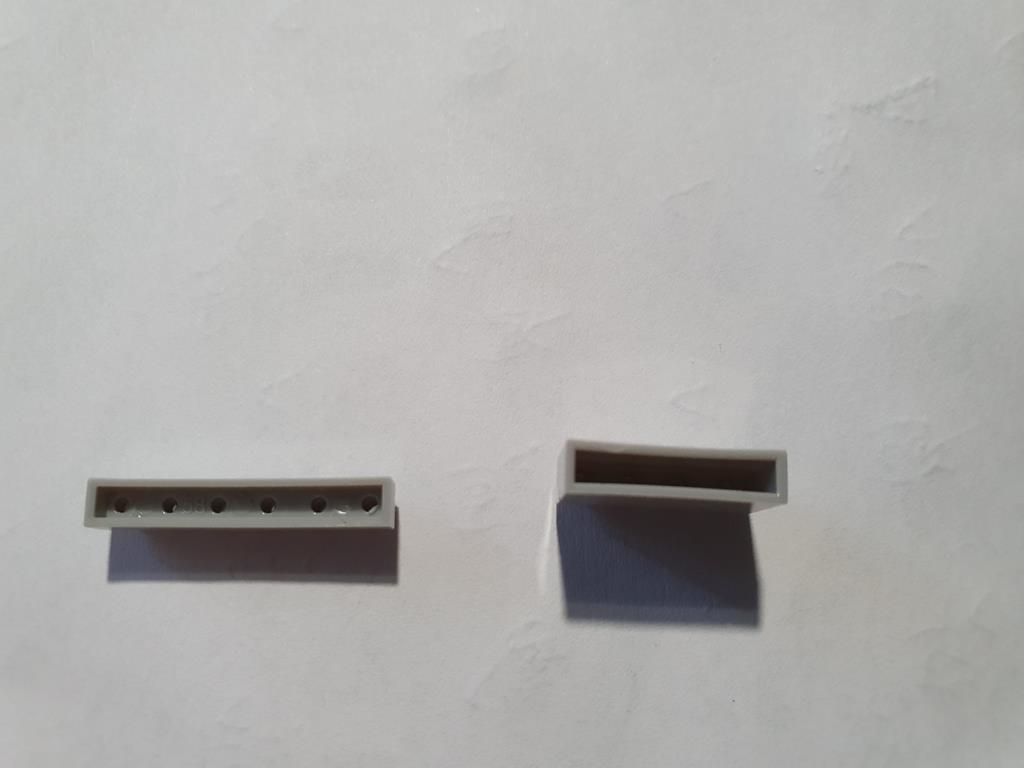 In the meantime, the attention also focuses on small, fine details. In this case, it's a large bell in the right corner. Despite the small size, I find the result very detailed.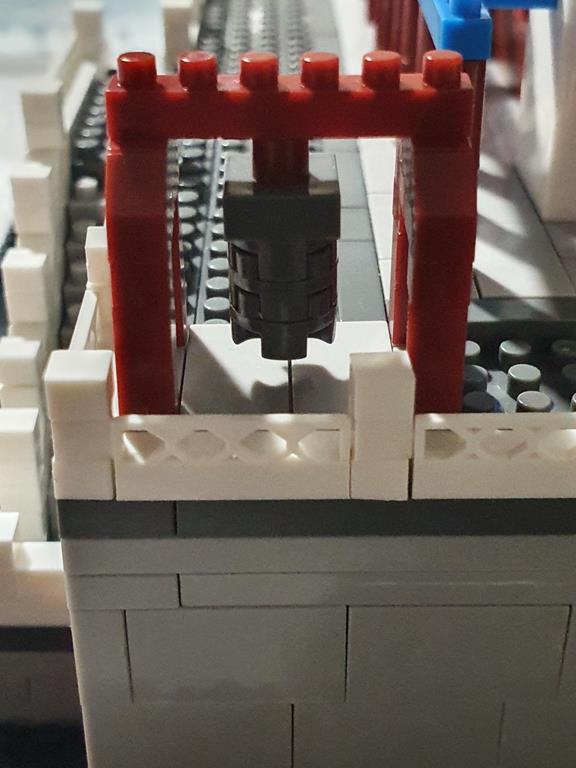 Thus we have already arrived at the final tip of the roof. The typical golden tip is added and the project is complete.
Another little note
The set doesn't include stickers, but also, with the exception of the wise namestone, no prints. I had sticker sheets with the first sets of Balody. These I hadn't used back then and so I can't say anything about their quality. Later on, the stickers were replaced by printed bricks or tiles. The quality of the prints was absolutely top and beyond any doubts.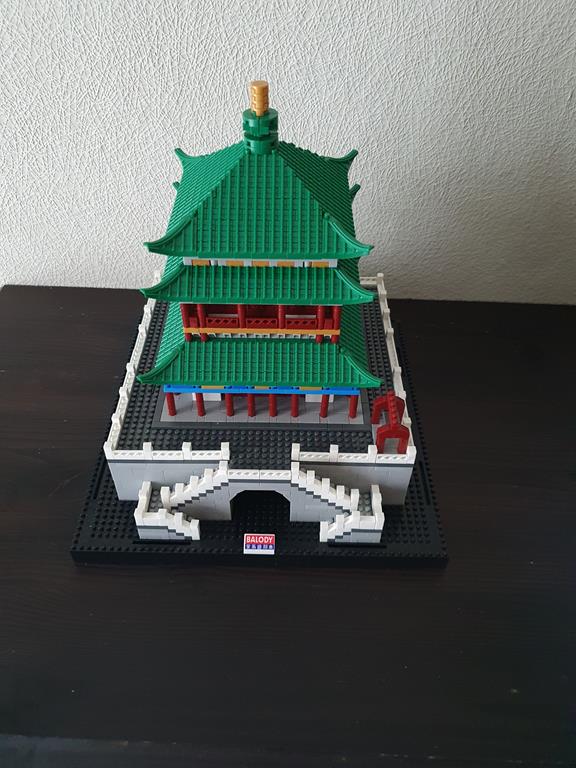 Summary
My intention was to give you an idea of this type of building bricks. Yes, I know that many people deny them from the start. In some cases, the word "masochism" was even used in this context.
Even though I have now a different attitude towards it, I can still understand the dislike to some degree.
From my point of view, it is the most successful set so far. I would visually describe it like this: as if from one mould – perfectly. The special roof tiles, as well as the molded parts for the upward curved corners, favor this impression. The clunky/cornery, if only bricks are used, is missing in this case and may disturb the interested builder a little bit. However, from my perspective, I find it visually more harmonious and more closely to the original.
Small bricks – cold water
On a personal level, I was literally thrown in cold water on this subject, albeit completely unknowingly and without any bad intentions. My wife once gave me the Yellow Crane Tower from Balody. Since she is of course not so up to date in this field, she assumed that these were standard sized bricks. I was swearing and cursing at the construction. But little by little, amazingly, more and more enthusiasm arose and now I'm a real fan of this size. In addition, it should be said that I prefer so far architectural sets and therefore specifically almost only traditional Chinese buildings (towers, pagodas and so on).
However, everyone should be aware of what you're getting into here. The assembly is definitely on a rather advanced level. The reasons: the very simple building instructions on the one hand, as well as the complicated handling or finesse. Therefore, I can not understand the always indicated age recommendation "6+". Please don't mistake it, why a child shouldn't be able to build something like this. But the necessary calm and concentration are probably more present from the age of ten upwards.
Positive factor
Of course, I want to and I have to emphasize the decisive positive factor. The minimal size creates an outstanding level of detail, which in my opinion would not be possible with standard bricks.
Thank you for your attention. I hope that I have given you a positive impression of the Nanobricks.
Farewell and built fine.
If you liked the work here and you aren't yet a regular readers of the blog, subscribe on the right side to the newsletter, but you can also follow the content on social media at Instagram, Facebook and also at the germanspeaking forum Noppensteinwelt.de for new articles or small informations around building with bricks.
Hardfacts about Balody 16164
| | |
| --- | --- |
| Recommended age | 6+ |
| Set n° | 16164 |
| Price (at purchase) | Around € 40.- (US $ 45.-) |
| Parts count | 2837 |
| Price per piece | Around € 0.014 (US $ 0.02) |
| Dimensions (L×W×H) | 20 × 20 × 21.5 cms or 7.9 × 7.9 × 8.5″ |
| Difficulty level | Very challenging / difficult |
| Type of building instruction | DIN-A4/US Letter landscape, stapled |
| N° of pages of the building instruction | 30 |
| Building steps | 88 (on effectively 28 pages) |
| Parts inventory inside the building instructions | yes |
| Part recommendation per step | no |
| Marking type for bricks to be build in a building step | Previous steps are grayed out, current steps colored |
| Minifigs | no |